Finished Goods:
Jalie 2908 for my sister's Birthday. She lives in OR, she sent me her measurements, and I traced, sewed, topstitched and prayed and then mailed them to her. They fit!!
WIP, Work In Process....
So, to celecbrate, I decided to start my May jacket early. That isn't cheating, is it? McCall's 5815 semi fitted, lined and a very different bow collar.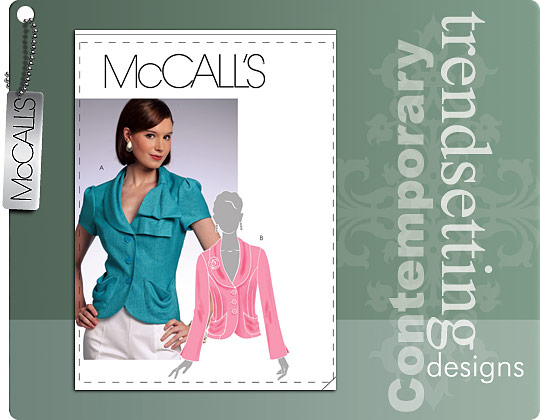 Here it is with the collar just pinned on. My collar is on the opposite side than that of the pattern picture. My left front had a flaw in the linen just above nipple height that I did not notice in time. So I just reversed the collar and no one will know! I also pleated the front pockets as the drape just did nothing for me.
Happy Sewing! and Happy Easter!